The Smart Choose is a digital platform that brings all the latest edition gears and gadgets best for you. Setting the pace after being launched in 2020, we develop tip-to-toe updates on products through well-known blogs and web magazines each week.
We are amply cognizant of the daunting challenges in selecting and purchasing the right gadgets you face all the while. That's why to ease your hurdles, we act as a collective and create technical buying guides and reviews with details.
Our content-focused design marks your way directly to your aim with zero distractions and time waste. We encourage curating and handpicking the best of all for publishing. Don't know how to use the new gear and feel stranded? No worries. Our informative posts are there to help.
Your insatiable craving for top-line products is not hidden from our creative minds. To help you choose smart, we bestow buying guides with detailed reviews enlisted with the best products covering the coolest and the latest gears making their way to the market.
All you need to speak up for your gadget needs, and you are sure to find all categories in our list. Don't let the restraint budget hold you. Win your gear dreams finding the very best with us!
Connect and Contact
If you like "The Smart Choose," you are welcome to build a connection with us on Facebook, and Instagram or Pinterest, and Twitter, to know more on every platform.
Harboring questions? Reach us directly by sending an email with all your queries and comments. We attempt to reply to as many as possible.
Meet The Team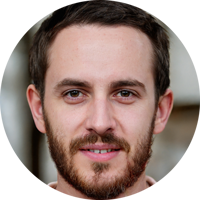 Harry is an experienced writer with amateur mechanic skills. He's well known for the off-road voyages that give him hormonal rushes full of racing. Serving as the road test editor in Deadspin shows his years of work and devotion to automotive tools. You must have seen him driving, framing the city in his classic way. To speak on point, he is fond of fast cars and tuner cars.
– Harry E. Becker, Editor-In-Chief at The Smart Choose
– Mail: harry@thesmartchoose.com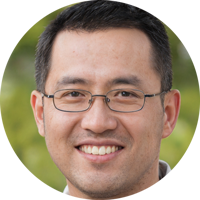 Kane works as a marketing analyst and journalist. He loves taking on challenges both in his job and venture and knows how to win. When he is not camping or planning a trail boat trip, he deals with the market state to assess potential sales. His task is to monitor the trend of sales and analyses data as a marketing expert.
– Kane William, Marketing Analyst
– Mail: Kane@thesmartchoose.com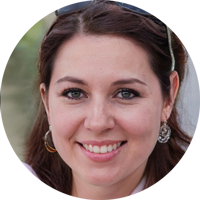 Maryann Schell is a practicing architect and an essayist. His publications and works as an illustrator for top-level magazines will draw your attention. Featuring tons of publications international stages like Elle Décor, he focuses now on creating more creative and nature-loving indoor and outdoor designs exploring new spaces all around. You'll always found busy in his world of art, both as a job and a hobby.
– Maryann Schell, Architect & Editor at The Smart Choose
– Mail: Maryann@thesmartchoose.com